SQF Audit | SQF Certification
Elevate your path to SQF certification with ASI's expert guidance and unwavering commitment to food safety excellence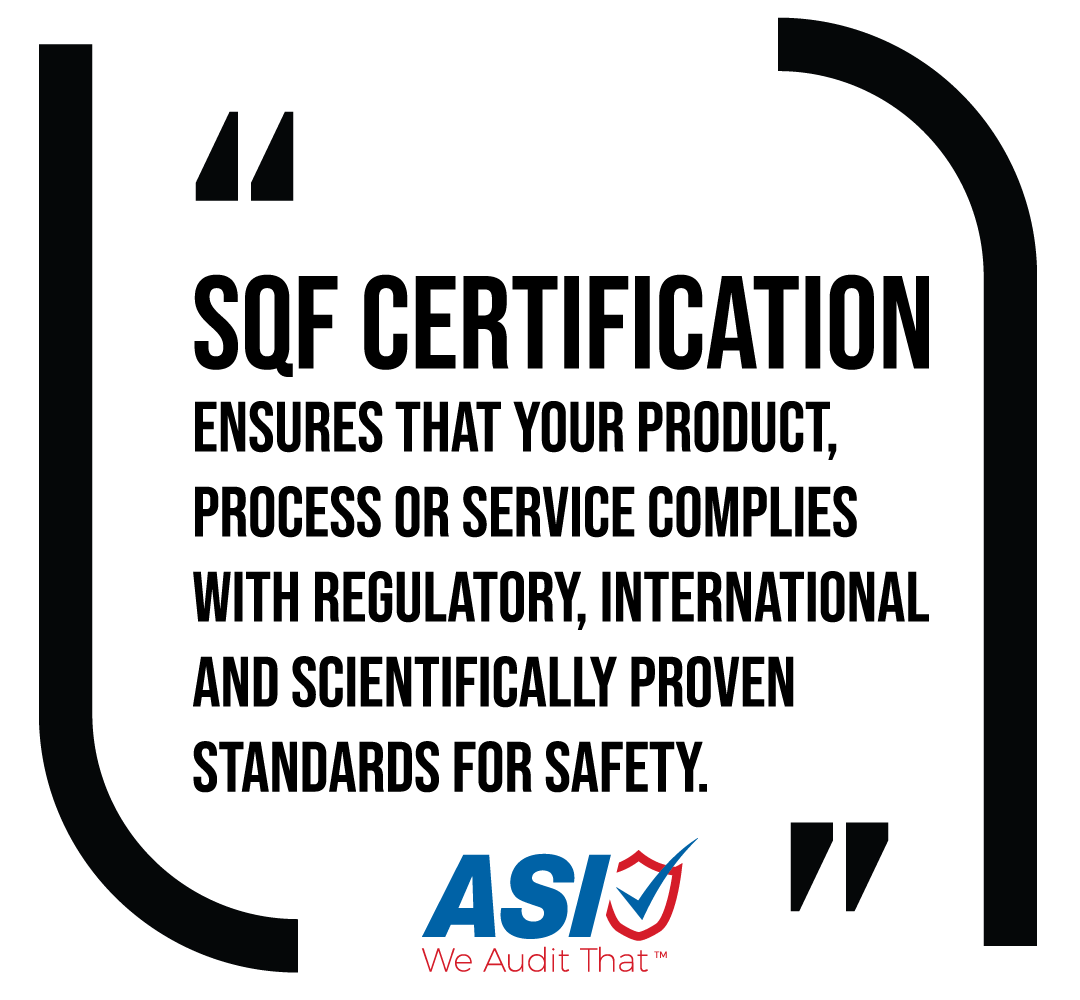 Safety is a Priority for the World's Biggest Retailers.
That's why major retailers like Whole Foods, Target and Wal-Mart are requiring their suppliers to be SQF certified, which means that they meet a set of requirements for product safety.
If you want to sell your products in these stores or anywhere else in the world, it's important to have an audit done on your business by a third-party auditor who is qualified to assess your processes and procedures.
What is a SQF Audit?
An SQF audit, or Safe Quality Food audit, is a comprehensive assessment of a food manufacturing or processing facility's adherence to food safety and quality standards. It evaluates practices, processes, and documentation to ensure the production of safe and high-quality food products.
Achieving and maintaining SQF certification is crucial for food businesses seeking to meet regulatory requirements, enhance consumer trust, and access broader markets. Learn more about SQF audits and their significance for your food-related enterprise on our website.
The ASI Difference
ASI doesn't just provide services; we create partnerships. We're committed to your success and your journey towards SQF certification. With ASI by your side, you're not just meeting a certification standard; you're embracing a culture of excellence.
Make the choice that reflects your commitment to food safety and quality. Choose ASI as your trusted partner on the road to SQF certification. Your success is our mission, and together, we'll build a safer, more prosperous food future.
Contact us today and let's take the first step towards food safety excellence.
Preparing for an SQF (Safe Quality Food) audit is essential to ensure that your food safety and quality management system complies with the SQF Code. Here's how to prepare for an SQF audit:
Understand the SQF Code:

Familiarize yourself with the SQF Code, which outlines the specific requirements for food safety and quality.
Determine the specific SQF Code edition that applies to your industry, such as food manufacturing, packaging, distribution, or storage.

Appoint an SQF Team:

Designate a dedicated team responsible for SQF audit preparation.
Include individuals from various departments, such as quality assurance, production, and documentation.

Conduct a Gap Analysis:

Perform a gap analysis to identify areas where your current practices and documentation may not meet SQF requirements.
Address and close these gaps before the audit.

Document Your System:

Create a comprehensive food safety and quality management system, including policies, procedures, and work instructions.
Maintain accurate and up-to-date documentation of all aspects of your operation.

Employee Training:

Ensure that all employees receive proper training on food safety and quality procedures and standards.
Keep training records up-to-date and easily accessible.

Facility and Equipment Maintenance:

Regularly maintain facilities and equipment to ensure they meet SQF standards for cleanliness and safety.
Address maintenance issues promptly.

Supplier and Ingredient Verification:

Verify the compliance of your suppliers and the safety of your ingredients.
Maintain records of supplier evaluations, ingredient testing, and certifications.

Mock Audits:

Conduct mock audits or self-inspections to simulate the real audit process.
Use the results to identify and address potential issues.

Pre-Audit Checklist:

Develop a checklist that covers all SQF requirements to ensure nothing is missed during the audit preparation.

Auditor Training:

Ensure your SQF team is well-prepared for the auditor's questions and requests.
Familiarize your team with the audit process and expectations.

Schedule the Audit:

Coordinate with the audit team and schedule the SQF audit with a recognized certification body.
Ensure you have a clear understanding of the audit scope and objectives.

Be Prepared on Audit Day:

On the day of the audit, have all relevant personnel available and ready to cooperate with the auditor.
Be transparent and responsive during the audit.

Post-Audit Actions:

After the audit, address any findings or recommendations made by the auditor promptly.
Develop a corrective action plan if necessary and implement improvements.
Proper preparation is essential to a successful SQF audit, ensuring that your food safety and quality management system complies with the SQF Code and that the audit process proceeds smoothly.
Types of SQF Audits ASI Performs:
Farming: Plant Production
Livestock: Animal Production
Seafood: Aquaculture
Dietary Supplements
Food Manufacturing
Consumer Products Packaging
Storage and distribution
Transportation and Logistics
Animal Feed Manufacturing
Pet Food Manufacturing
STEPS TO SQF CERTIFICATION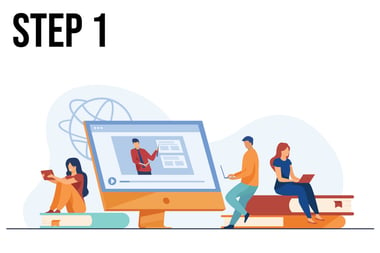 LEARN ABOUT THE SQF CODE
View and download a PDF. copy of the SQF codes and supporting documents for free.
REGISTER YOUR COMPANY IN THE SQF DATABASE
Your annual registration fee will be based on the annual gross sales of your facility.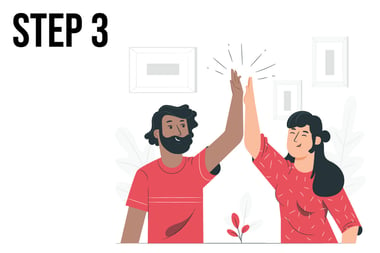 DESIGNATE ONE OF YOUR EMPLOYEES AS THE SQF PRACTITIONER
This individual will serve as your company's internal expert on SQF.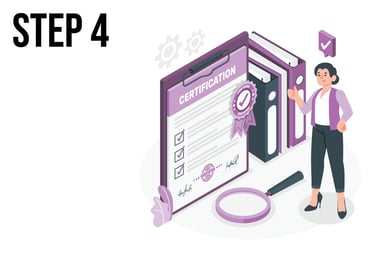 CHOOSE YOUR LEVEL OF CERTIFICATION
THERE ARE 3 SQF PROGRAMS AVAILABLE FOR CERTIFICATION
SAFE QUALITY FOOD (SQF) FUNDAMENTALS PROGRAM
SAFE QUALITY FOOD (SQF) FOOD SAFETY PROGRAM (HACCP + GFSI)
SAFE QUALITY FOOD (SQF) QUALITY PROGRAM
Information about each certification can be found at the bottom of this page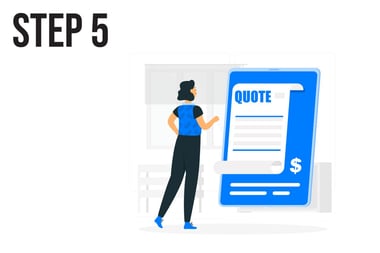 OBTAIN AUDIT PROPOSALS FROM LICENSED SQF CERTIFICATION BODIES
Look no further. Contact ASI, a Certified Body, to obtain a quote and details on the SQF certification audit.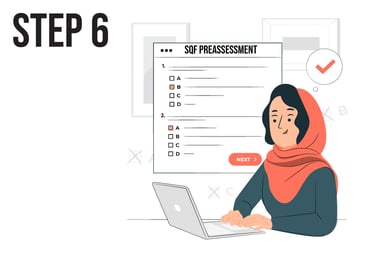 CONDUCT A PREASSESSMENT (OPTIONAL)
Either an SQF auditor or your SQF practitioner can identify the "gaps" between your program and the desired level of SQF certification.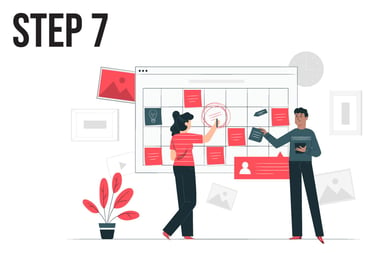 CHOOSE ASI FOOD SAFETY AND SCHEDULE AN AUDIT
Schedule an SQF certification with a licensed CB.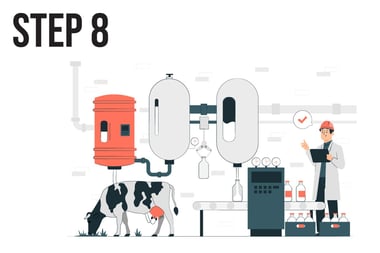 CERTIFICATION BODY CONDUCTS INITIAL CERTIFICATION AUDIT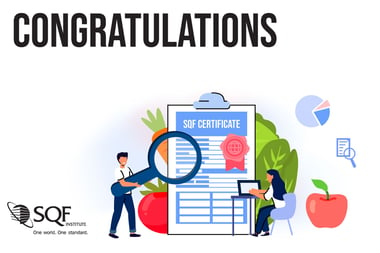 ONCE YOU HAVE PASSED YOUR AUDIT YOU WILL RECEIVE YOUR SQF CERTIFICATION!
(SQF) FUNDAMENTALS PROGRAM:
The goal of the SQFI Fundamentals Program is to help protect your brand from the risk of a recall and satisfy your buyer's requirements.
The SQFI Fundamentals Program helps to facilitate retailer acceptance of entrepreneur's like you, providing food safety security and acceptance along the supply chain.
Built as a step-wise approach, The SQF Fundamentals Program is designed to help you integrate robust food safety standards into your existing practices, while creating a pathway to achieving globally accepted GFSI certification.
The codes within the fundamentals program provides a seamless transition to the SQF Food Safety Program, which is bench-marked to the GFSI standards. The SQF Fundamentals Codes were developed using the GFSI Global Markets Program toolkit, which meets retailers and buyers requirements for small and medium food producers. This new program will help to create a win-win scenario where all parties can benefit from safer food and increased brand protection.
SQF FOOD SAFETY PROGRAM (HACCP + GFSI):
The Safe Quality Food Program is a Global Food Safety Initiative (GFSI) recognized food safety certification covering all stages of the food supply chain through industry-specific codes ranging from primary production through to food manufacturing, distribution, food packaging and retail.
The revised SQF Code 9 reflects the most up-to-date thinking in food safety management with a focus on prevention and innovation, as well as offering simplicity and flexibility to suit your business needs.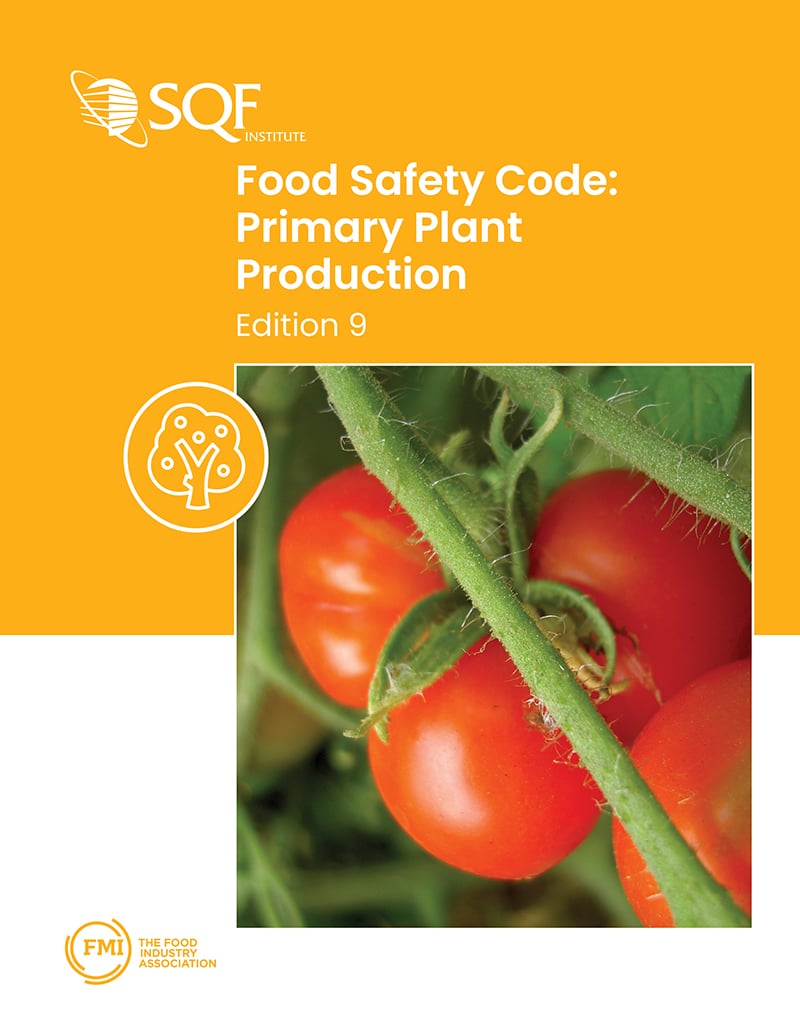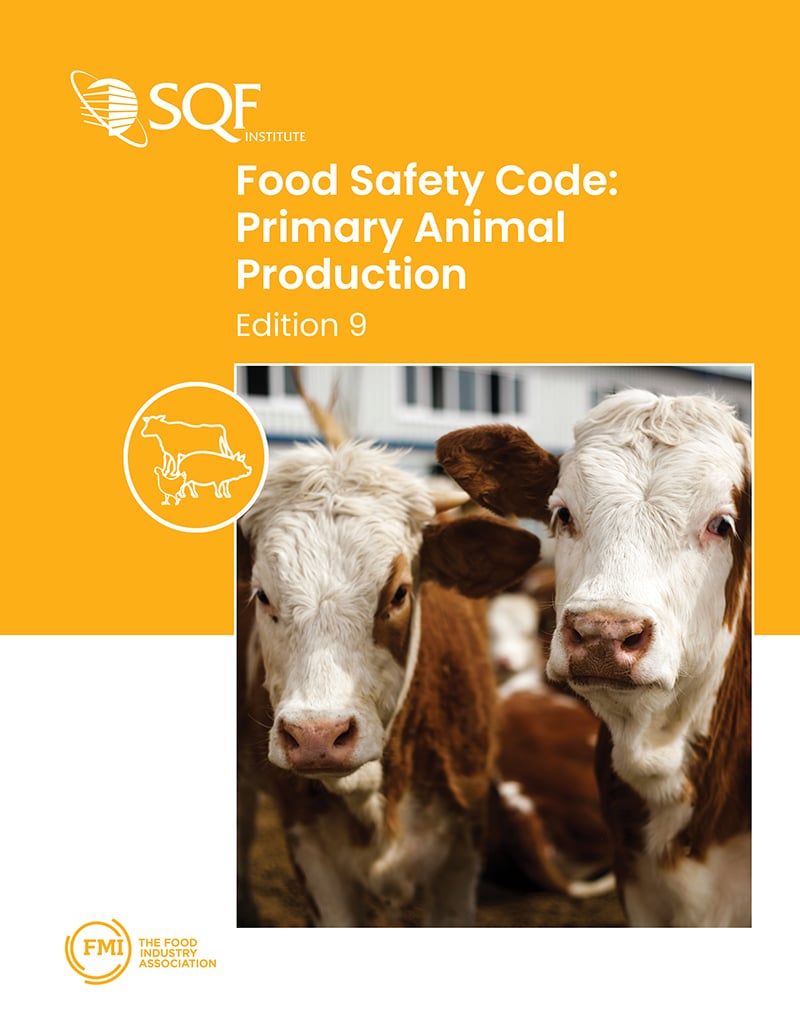 Primary Animal Production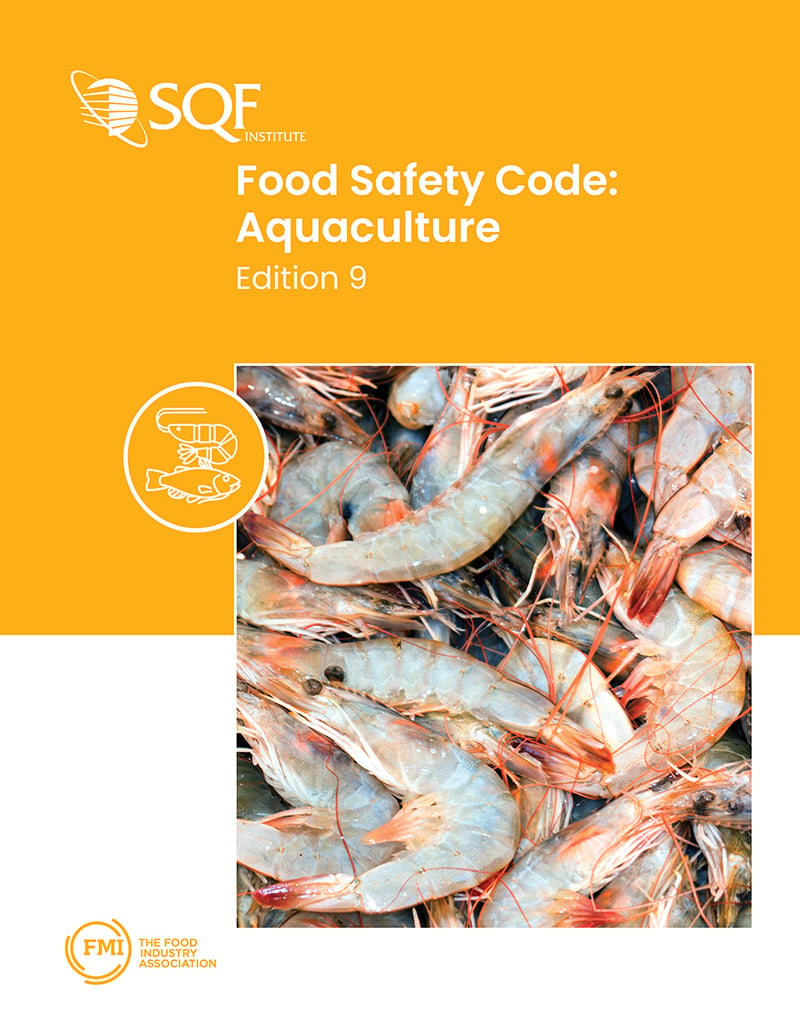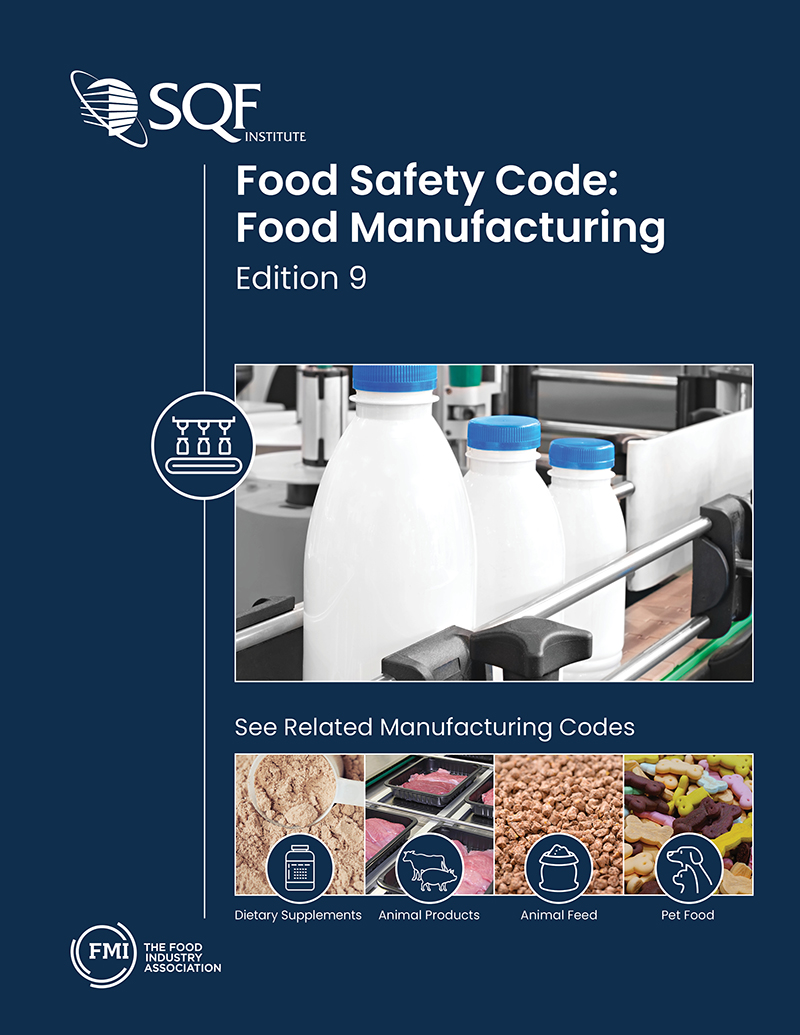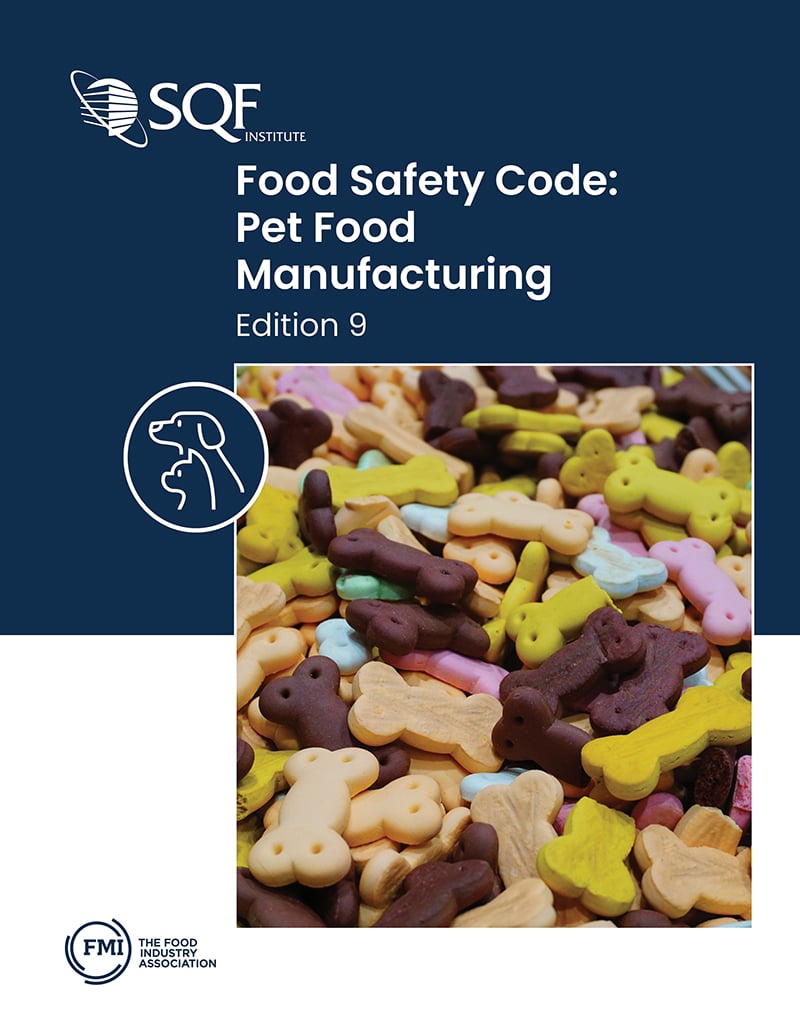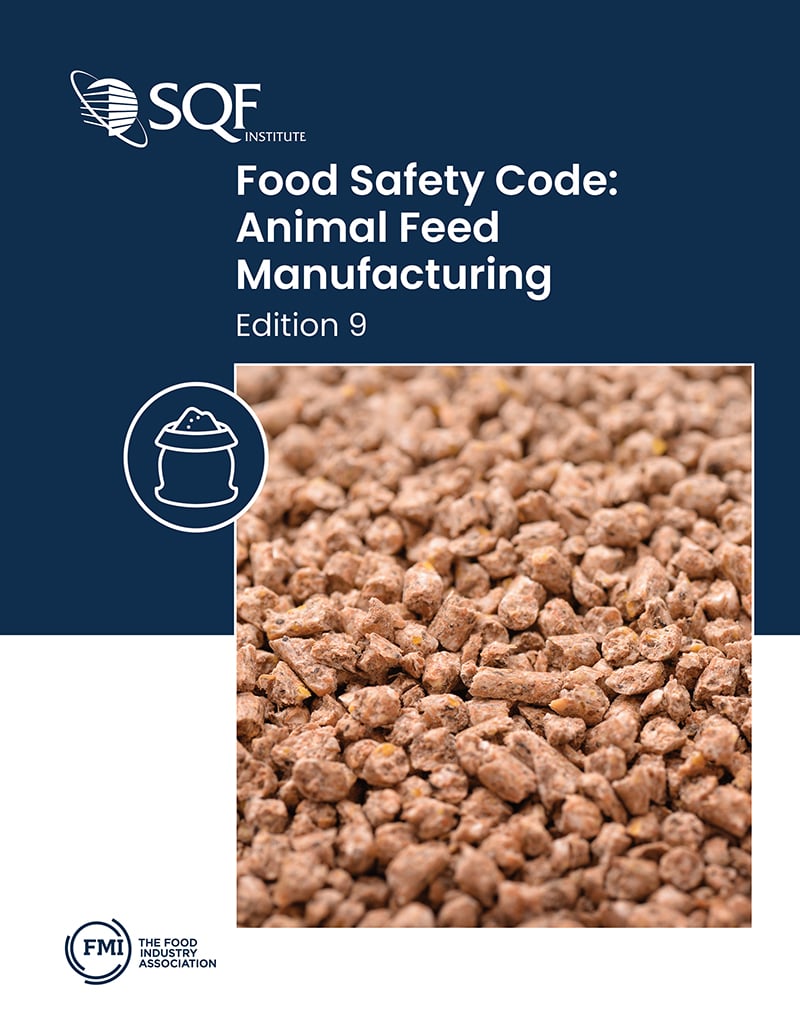 Animal Feed Manufacturing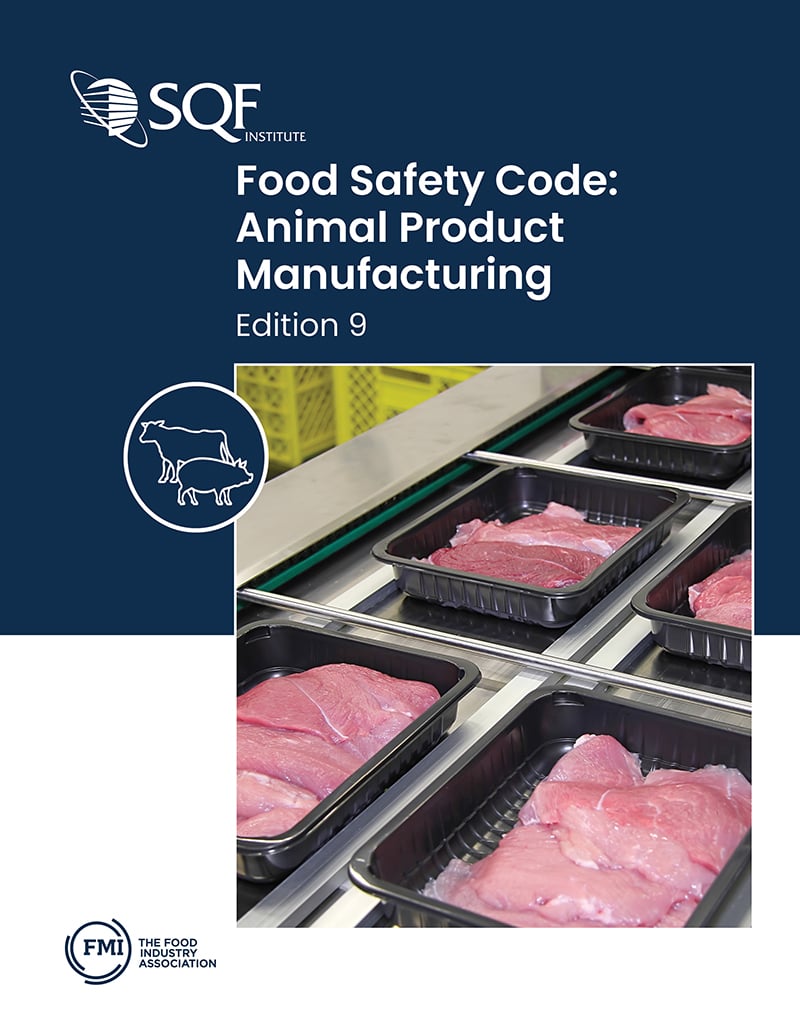 Animal Product Manufacturing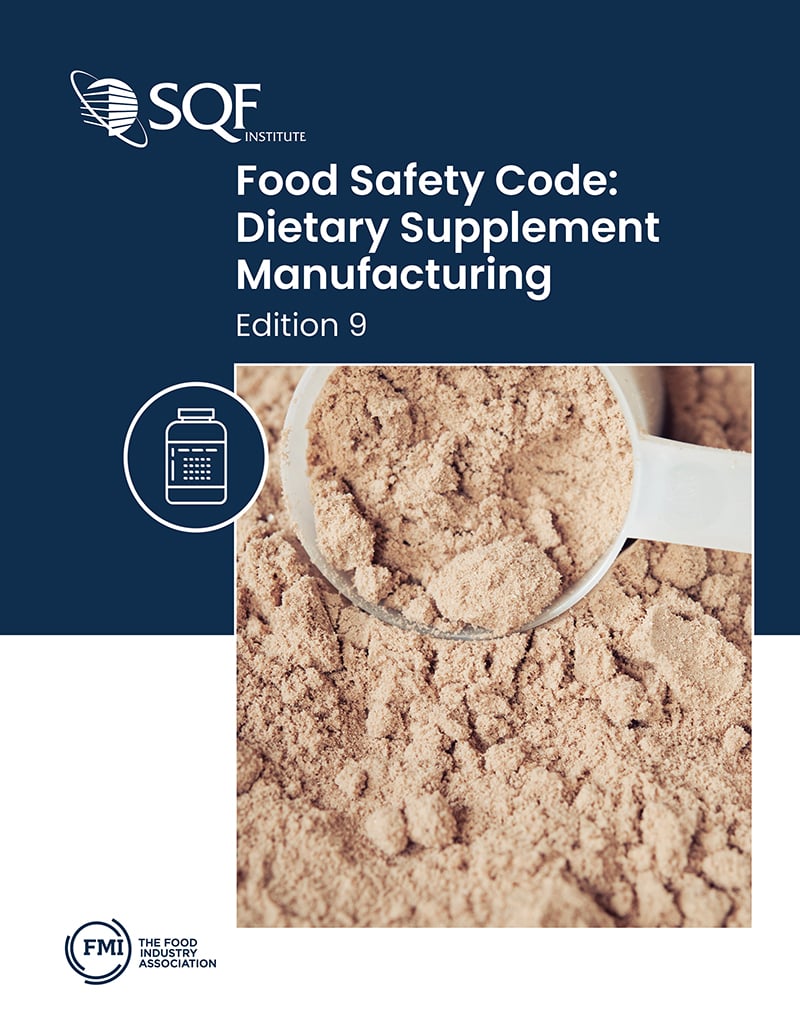 Dietary Supplement Manufacturing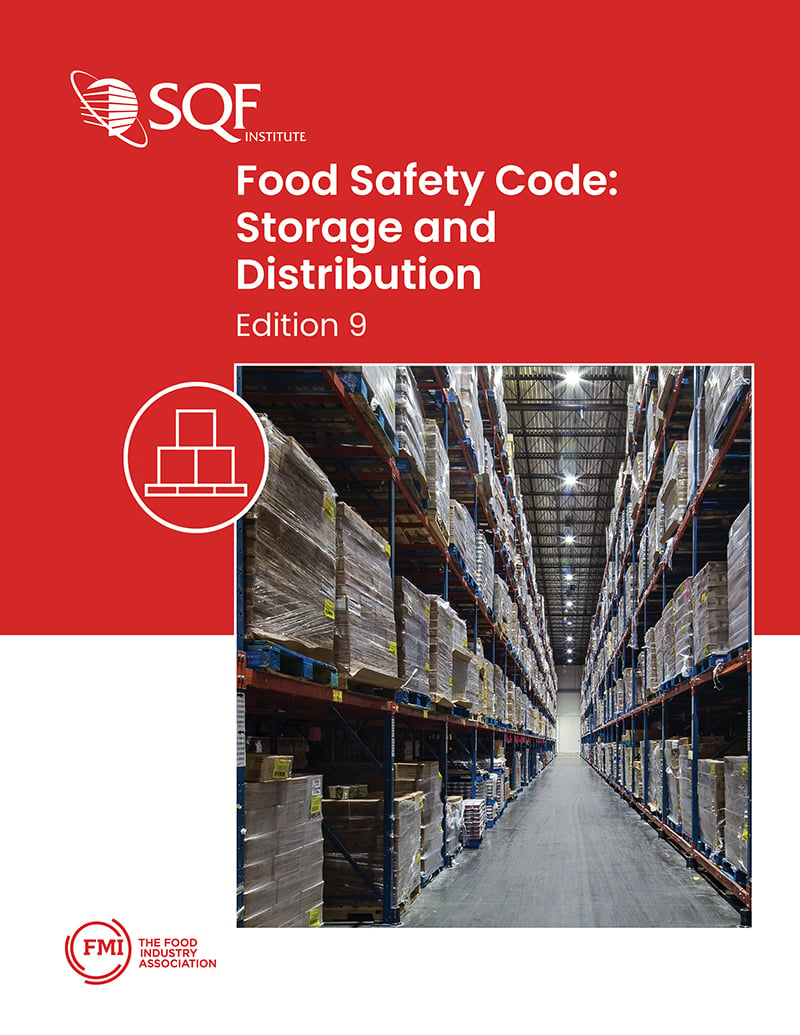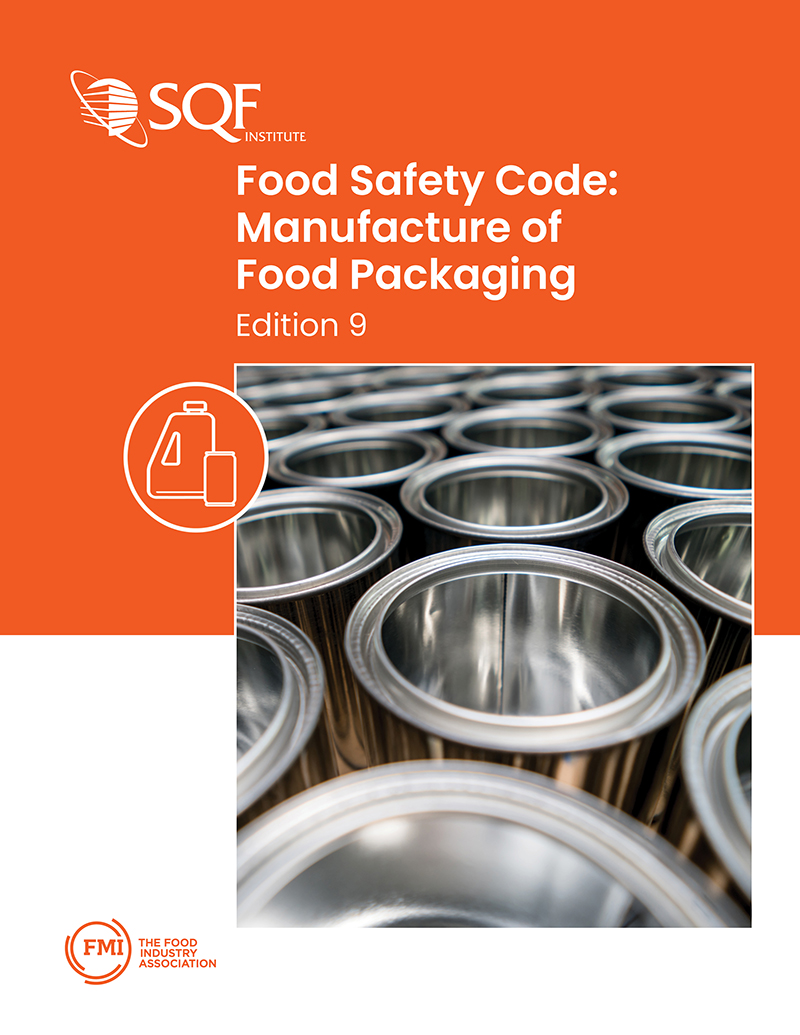 Manufacture of Food Packaging
SQF QUALITY:
SQFI has created a Quality Program for those sites who desire to go above and beyond food safety. The Quality Program is designed to monitor and control food quality related threats. This program is most suited for sites who have already implemented a successful, robust SQF Food Safety Plan. Additionally, the SQF Quality Program can be implemented in tandem with the SQF Food Safety Program.
The SQF Quality Code uses the Codex HACCP method to identify and control quality threats, and addresses process controls to monitor product quality, identify deviations from control parameters and define corrections necessary to keep processes under control.
Frequently Asked Question About SQF:
How Long Does the SQF Certification Process Take?
The duration of the SQF (Safe Quality Food) certification process can vary depending on several factors, including the size and complexity of your food business, and your current level of food safety preparedness, Here's a general idea of the time it might take:
Preparation Time: Before scheduling an audit, you'll need time to develop and implement your Food Safety Plan, train your staff, and get all necessary documentation in order. This preparation period can vary but typically takes several months.

Audit Duration: The actual SQF audit conducted by a certification body can take a few days to a week, depending on the complexity of your operation.

Audit Report Review: After the audit, there is a review period during which the certification body assesses your audit results and compliance with SQF standards. This can take a few weeks.

Corrective Actions: If any non-compliances are identified during the audit, you'll need time to address them through corrective actions. The duration of this process depends on the nature and number of non-compliances.

Certification Decision: Once your corrective actions are verified and accepted, you'll receive your SQF certification. The time for this step can vary but usually takes several weeks.

Annual Audits: After obtaining initial certification, you'll need to undergo annual audits to maintain your SQF certification.
In total, the process can take several months from the initial preparation to the point where you receive your SQF certification. It's important to work closely with your chosen certification body and follow their guidance to ensure a smooth and timely certification process. The exact timeline can be influenced by the factors mentioned earlier, as well as the efficiency of your preparations and the responsiveness to any non-compliances identified during the audit.
What is SQF Certification?
SQF stands for Safe Quality Food, and it is a globally recognized food safety and quality management certification system. SQF certification is administered by the Safe Quality Food Institute (SQFI) and is designed to ensure that food products meet stringent safety and quality standards throughout the supply chain. The SQF program provides a framework for food manufacturers and suppliers to implement and maintain comprehensive food safety and quality management systems.
Key components of SQF certification include:
Food Safety: SQF certification emphasizes food safety, including measures to prevent foodborne illnesses and contamination. This involves rigorous adherence to Hazard Analysis and Critical Control Points (HACCP) principles.

Quality: SQF also focuses on product quality, ensuring that food products meet established quality standards and specifications.

Supplier and Vendor Management: SQF requires comprehensive oversight of suppliers and vendors, ensuring that they also meet food safety and quality standards.

Documentation and Record Keeping: Stringent documentation and record-keeping requirements are integral to SQF certification, enabling traceability and accountability in the event of safety or quality issues.

Training and Education: SQF certification encourages ongoing training and education for employees, fostering a culture of food safety and quality within the organization.

Compliance with Regulatory Requirements: SQF is designed to align with international food safety standards and regulations, ensuring that certified facilities meet or exceed legal requirements.

Continuous Improvement: SQF is a dynamic system that promotes continuous improvement and adaptation to changing industry practices and emerging food safety risks.
SQF certification is sought after by food manufacturers, suppliers, and retailers to demonstrate their commitment to producing safe, high-quality food products. Achieving SQF certification can also open doors to new markets, strengthen supplier relationships, and improve consumer trust.
All consulting services are offered through ASI Training and Consulting, LLC. All activity is conducted separately from our accredited certification body, ASI Food Safety, LLC, in order to safeguard against any conflicts of interest.