F.S. 381.986(8)(e)(9) INSPECTION AND AUTHORIZATION PROCEDURES
Florida GMP for Cannabis
Within 12 months after licensure, a medical marijuana treatment center must demonstrate to the department that all of its processing facilities have passed a Food Safety Good Manufacturing Practices, such as Global Food Safety Initiative or equivalent, inspection by a nationally accredited certifying body. A medical marijuana treatment center must immediately stop processing at any facility which fails to pass this inspection until it demonstrates to the department that such facility has met this requirement.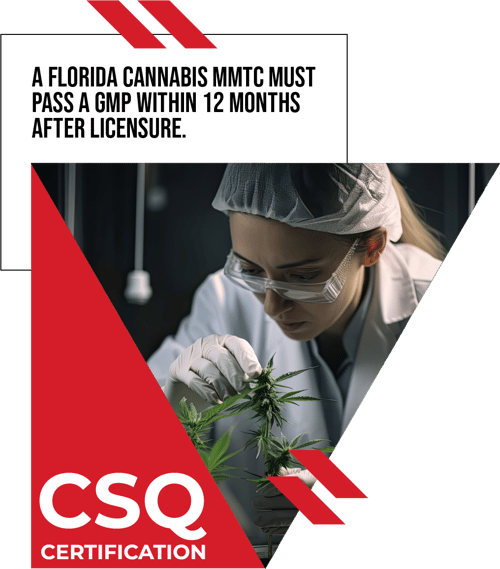 What is Food Safety Good Manufacturing Practices (GMP)?
GMP stands for Good Manufacturing Practices. It is a set of regulations that are designed to ensure the safety, quality, and consistency of manufactured products. GMPs are typically enforced by government agencies.
GMPs cover a wide range of topics, including:
Personnel:

Training and qualifications of personnel involved in manufacturing
Premises and equipment:

Design, construction, and maintenance of facilities and equipment
Materials, components, and labeling:

Control of incoming materials, components, and labeling
Production:

Procedures for manufacturing, packaging, and storage
Testing and release:

Testing and approval of finished products
Control of records:

Maintenance of accurate and complete records
Corrective and preventive action:

Identification and correction of problems
Self-inspection:

Regular review of GMP compliance
How Can ASI Food Safety Help with your with your cannabis GMP audit?
The Cannabis Safety & Quality (CSQ) Certification Program and applicable standards were built around ISO/IEC 17067.
The CSQ Standards are a set of requirements that have been developed by a group of experts based on scientific data, public health concerns, and industry best practices.
They are designed to ensure that consumers can trust that products are not only safe but also meet their expectations for quality.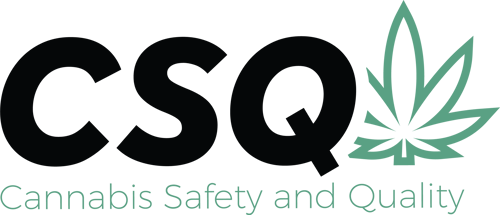 CSQ certification is the path to implementing a Food Safety Good Manufacturing Practices for your cannabis company. By complying with CSQ requirements, you can help to ensure the safety and quality of your products, increase consumer confidence, improve access to markets, reduce the risk of regulatory fines, and enhance your brand reputation.