HACCP Online Training: A Convenient and Effective Way to Learn About Food Safety
Hazard Analysis and Critical Control Points (HACCP) is a system for ensuring the safety of food products. HACCP is based on the identification and control of hazards that could cause foodborne illness.
If you are responsible for food safety in your workplace, HACCP training can help you better identify and control hazards in food production, and ensure that your food products are safe for consumers. GFSI certification standards and other similar standards often require HACCP training.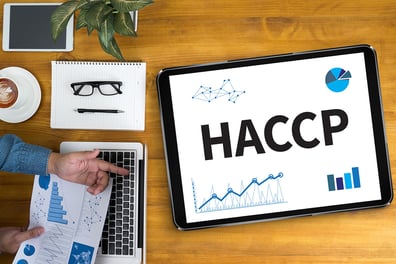 The FDA defines HACCP as "a management system in which food safety is addressed through the analysis and control of biological, chemical, and physical hazards - from raw material production, procurement and handling, to manufacturing, distribution and consumption of the finished product."
Taking the online path to HACCP training is a convenient and effective way to learn about basic HACCP principles. Online courses can be accessed at any time and from any location, making them ideal for busy professionals. Online courses are also typically more affordable than in-person training. Some advanced e-learning platforms even allow classmates to interact in an online chat room, bringing learners that much closer to the classroom without having to leave the home office.
There are a number of different online HACCP training courses available. Some courses are designed for general audiences, while others are more specialized for specific industries, such as the food service industry or the food manufacturing industry.
When choosing an online HACCP training course, it is important to consider the following factors:
The content of the course:

Make sure the course covers the essential HACCP principles. ASI's HACCP Training, for example, walks you through types of hazards, the 12 steps in developing a HACCP Plan, and tips for implementation or maintenance.

The instructor: The instructor can't just be someone random; they need to be a qualified HACCP expert. ASI's course was designed by our certified instructors and accredited by the International HACCP Alliance.
The course format:

Some courses are self-paced, while others require live participation. The choice is truly up to you and your learning style preference.

The cost of the course:

Online HACCP training courses can vary in price, depending on format and the education level of the course.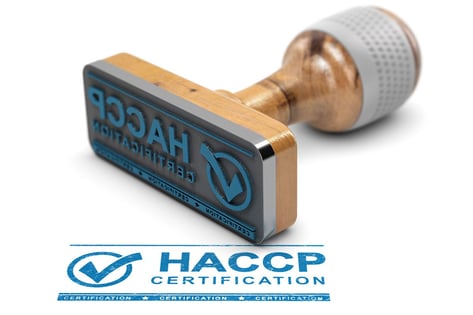 Once you have chosen an online HACCP training course, you can begin learning about HACCP at your own pace. Online courses typically include a variety of learning materials, such as video lectures, interactive exercises, and quizzes. Online HACCP training is a convenient and effective way to learn about food safety.
After completing an online HACCP training course, you will be able to:
Understand the basic principles of HACCP.
Identify and control hazards in food production.
Develop and implement an effective HACCP plan.
Overall, if you are looking to learn more about how our food safety system operates, virtual HACCP training could be your ticket, especially if a GFSI Certification is on the horizon.
Curious about what else makes ASI's online HACCP course so special? Click here for more details and sign up for our course today!