Top Ten Food Fraud Products
Food Fraud and Economically Motivated Adulteration
Food fraud and economically motivated adulteration are common industry issues. In fact, food crime costs the global food industry an estimated US $40 billion annually. In this blog, we'll look at the most common products for food fraud, high-risk food fraud ingredients, and how to spot potential food fraud.
The Basics of Food Fraud
When consumer demand is high or supplies are limited, large and small businesses of all kinds are more likely to find themselves vulnerable to food fraud. Short or long-term demand and price pressures occurring in supply chains can result in higher consumer prices and decreased competitiveness for manufacturers, suppliers, and vendors. In an attempt to reduce costs, companies become more vulnerable to seeking shortcuts to stay competitive in business.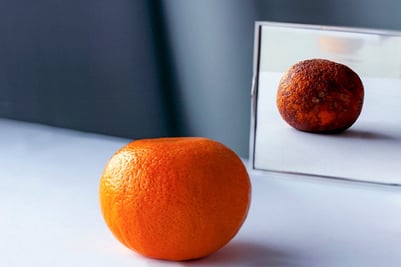 Food fraud is a criminal act involving intentional adulteration, deliberate mislabeling, or misdescription of food for financial gain. Food fraud puts consumer health and safety at risk, it generates unfair market competition and threatens consumer trust in the food system. Unscrupulous suppliers and manufacturers might be tempted to take advantage of loopholes in the surveillance, investigation, enforcement, and prosecution of food fraud to keep the increased costs of their products to consumers as low as possible.
Top Ten Food Fraud Products
As consumer popularity and demand increase for more sustainable foods, we'll see rising rates of food fraud in the production of alternative proteins and organic foods and products. Currently, the most common food frauds include: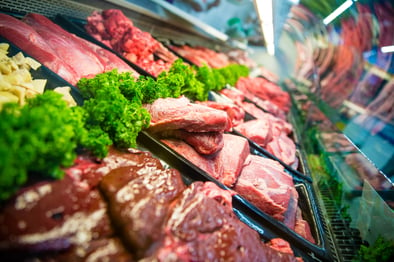 Seafood

Dairy Products

Meat, Poultry & Fish

Wine & Alcoholic Beverages

Herbs, Spices & Seasonings

Vegetable Oils

Honey

Olive Oil

Coffee & Tea

Grains
How to Spot Potential Food Fraud
The quality of specifications for sourced ingredients and commodities can vary widely. Some hallmarks of the most common food frauds:
Commonly substituted ingredients are involved

Ingredients priced and sold well under market value

Lack of traceability records for ingredients and commodities

Ingredients that do not match their description

Questionable accreditation or quality claims

Replacement, removal, and/or addition of ingredients

Absence, falsification, or incorrect food labeling
Because food fraud can take many forms and can infiltrate supply chains at many stages, more companies are demanding certification of all vendors in their supply chains to reduce the risk for contamination and food fraud as well as mitigate risk for potential liabilities.
Certifications can help your facility maintain the highest standards for food safety, so they are well worth the time and effort.

Learn more about food fraud by contacting info@asifood.com - ask about our Food Fraud Vulnerability Assessments today!