How to Manage Your Training Program with E-Learning
Food Safety training is essential for every food facility and employee. The FSMA, or Food Safety Modernization Act requires that at a minimum, every food company that is managed under the FDA has to follow the basic legal guidelines for food safety. However, too many facilities fail to establish a Food Safety training program, citing everything from cost to simply not knowing where to begin.
Whether you're a primary producer, manufacturer, processor, or other food-related business, operating locally or globally, choosing the appropriate training programs and certifications will depend on the scope of your business. That's why ASI offers cost-efficient and convenient e-Learning training courses including Food Safety refresher courses.
Why e-Learning Training Courses?
Training Customization and Flexibility

: e-Learning offers self-paced instruction for various skill levels for everyone from sanitation workers to food safety specialists to auditors. When changes to food safety standards occur, workers can receive real-time training on the new information that applies to their job.

Accessibility and Convenience

: Food processors often run day and night shifts. In contrast, most in-person training is conducted during traditional business hours. Larger food businesses often have multiple locations spanning different time zones.

e-Learning

is a cost-effective food safety training solution that's accessible

to the workforce any time of day or night.

Cost-Effectiveness

: In-person training has a wide range of associated costs: planning time, program design, meeting space rentals, hourly trainer fees, course materials, and other expenses. With e-Learning, employers have a fixed cost for budgeting for food safety training. In addition, courses can be purchased on an as-needed basis for specific employees, groups, and even some advanced food safety training programs.
In our highly-competitive industry, e-Learning makes food safety training and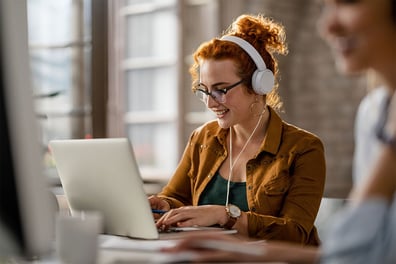 food safety refresher courses more accessible to everyone. Incorporating e-Learning into your facility's Food Safety program also saves time and money. So if you haven't invested in e-Learning opportunities yet, there's no better time than the present!
ASI currently offers the following online courses:
Food Safety 101: Learn the ins and outs of food safety, from basic GMPs to the more complex HACCP standards with this online course.

Principals of Internal Auditing:

Learn the fundamentals of internal auditing for food growers, manufacturers, packagers and distributors.

HACCP Online Training

: Meet any HACCP training requirements for GFSI certification standards and other similar standards.



Click HERE for more information about our E-Learning Courses.